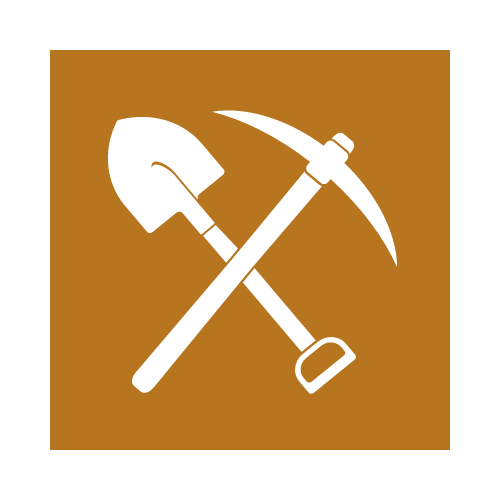 MULTIDISCIPLINE ENGINEERING
Western Canada has a strong mining, minerals and metals industry and Capital Engineering has been a provider of engineering and project services to clients for well over a decade. Materials handling, structural integrity assessment and remediation programs, HVAC/dust handling, truck and rail loadout, whatever your needs, Capital has the expertise to support your operations. ​
WESTERN CANADIAN ENGINEERING EXPERTISE
The unique and extensive expertise of our team enables us to adopt an effective and efficient approach to integrated solutions for the Mining, Minerals, and Metals industry, regardless of the scale of the project. Our years of experience in processes have sharpened our service offerings to focus on delivering efficiency and cost-effectiveness, catering to both large and small projects.
We didn't become engineers, designers, and project specialists because it was easy, we did it because it was hard. The opportunity to work on complex problems on some of the worlds most complex assets, and create unique and value-driven solutions, is what led us to the industry then, and it's what we thrive on today.​
Trust in each other.
Trust that we will deliver on our commitments.
That our clients trust us with their assets and to solve their toughest challenges.
Collaborating with our partners and clients to arrive at solutions that make industrial operations and assets safer and more efficient is a driving force at Capital.
Capital was founded and built around a sense of family and community. We are truly stronger together and the spirit of community will forever be a pillar at Capital.
Our 'Why' Has Always Been About Bringing People Together
At Capital, we believe that exceptional people deliver exceptional results. Processes, systems, and tools are enablers, but it is people who drive innovative solutions and deliver projects.